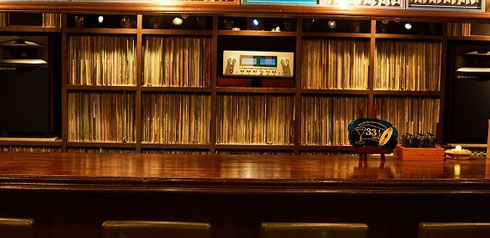 Dear customers living overseas
Imagine if you've ever come to this bar or want to come sometime, everyone is having a tough time.
The situation in Japan has calmed down considerably. We have successfully resumed business this June. 

We are now having very tough days.
But I'm living now, dreaming of the day when you all come to Japan and try to come to this bar.
We really thank our customers for coming. And I am grateful that we also had fun memories.
If you read this page and come to our bar someday, we will give you a sincere hospitality.
Please dream of that day, believe in that day, and live together powerfully.
record bar 33 1 / 3rpm
Shopkeeper
Shigeru Ito
For my beliefs, for the customers I love, for the customers who love this bar, I am open without a leave request.
*Rules when entering this bar.
① First, wash your hands in the toilet (for your own safety)
② Please refrain from talking loudly (for other customers)
☆ Please be considerate of other customers.
☆All seats can be smoked
※Cover charge 1320 yen per person.
(included tax10%)

★Closed
Every Sunday and Japanese public holidays.
★Temporary closing
30 October(I hate Halloween in Shibuya.)
★Private party(charterd)
13 November
2021.Jan.16
Singer-songwriter STEADY HOLIDAY, who is active in Los Angeles, has a nice news.
I have a link to her on the HP, but she came in the fall of 2019 and took a part of the promo video at our shop (also pasted at the bottom of "Home"). ..
I received this record with a letter from her, but since it was Christmas as a thank you, I think that those who came to our shop know Tadaharu Kawamura's cocoon light (she was interested at this bar) ,I sent it in return.
She contacted me yesterday and used the light for a new video clip. A little on top of the books piled up in the room.
It was a really moving event at this time. The video is linked to the image below.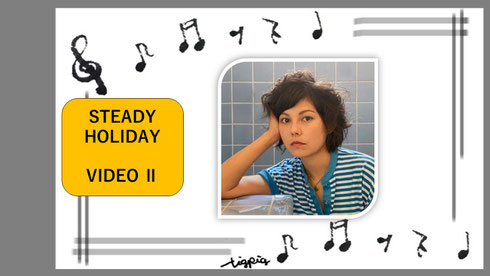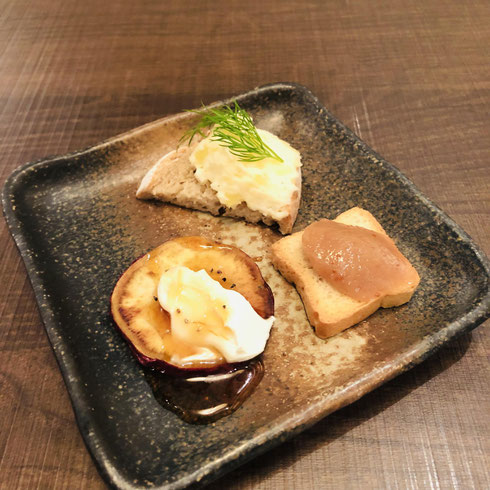 nuts & carrot and tomato cold potage soup
(included in cover charge)
There is a cover charge per person ,¥1320.
(included consumption tax  10%)
Please pay the cover charge
at the time of settlement. 
Charges include confectionery,
small plate appetizers, like cold
vegetable soup daily and so on.
If you are a vegetarian, please tell us
when you order.
Small dishes will be changed to nuts,
vegetables,and so on.
※※※※※※※※※※※※※※※※
Around 18:00 to 21:00 is
a time when other customers
are few.
This time is recommended
for those who want to relax
and enjoy drinks and music.
I think you can fully answer
the music request you want
to listen to.
※※※※※※※※※※※※※※※※
☆CAUTION!

Payment with credit card is possible,
but there are overseas cards
that can not be used from time to time.
(Europian VISA Cards)
Unfortunately I do not know the reason.
The most records are rock music
from the 60's to 80′s,
popular music like
Carpenters, Bad Bacharach.
Others R & B of the 60's,
movie soundtrack,50's rock,
there are a few soul jazz,
afro, reggae ,soul music a little.