This page has been translated by Deepl or google translate. We apologize if any of the nuances are not correct.
For my beliefs,
for the customers I love,
for the customers who love this bar.
Our reason for living is
the smiles of the people
who love this bar.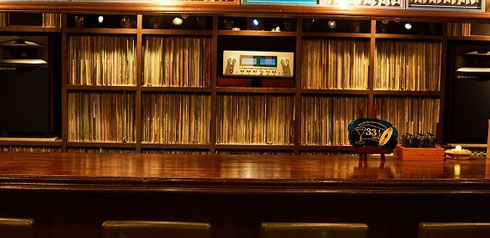 ☆Cards are accepted for payment.
(VISA,MASTER,
AMERICAN EXPRESS,
DISCOVER,DINERS CLUB,
JCB)
 ☆You do not have to wear a mask.
We have not been wearing them since the start of the pandemic in Japan.
☆All seats can be smoked.
By Japanese law, no one under the age of 20 is allowed in areas where smoking is allowed. 
☆Cover charge 1430 yen per person.
(Consumption tax of 10% is included.
 Includes appetizers. )
Please see the System & Menu page in English.


★Caution! party night
Please read "Private Parties" below.
Next private party night is
November 4 Saturday.
☆Tipping is not required.
☆Other details about this bar's rules, seating capacity, and directions are listed below.
☆System & Menu page in English.
   Please click here. ↓
Sat.
★Closed
Every Sunday and Japanese public holidays.
 Due to renovation work, this bar will be closed
from October 28 (Sat.)
through October 31 (Tue.).
 If you have a message, please send it via Instagram, google map's massage or email.
Instagram may not show up immediately if you are not a follower, so I would appreciate it if you can spare the time.
!!!CAUTION!!!


★Party night(private party)
Those who come to Japan as tourists may enter.
Please be sure to read and understand the contents of the link below. (International students are not eligible.)


The Meaning of Our Party and rules, system
★NEXT PARTY NIGHT
   November 4 Sat.[JUST KIDS]
Details of the event
Selectors from the 20s to the 70s will enjoy this night with a variety of songs that made their hearts pound as children. 
And Kansuke, who has been working at this bar since the pandemic, has started his own fashion brand. The name of the brand is "JUST KIDS".
He was originally a customer of this bar and came here during the pandemic and became a weekly customer. After that, he offered to work here for a long time.
What I can do is to let people know about Kansuke's brand "JUST KIDS" through this website.
If you are interested, please take a look at it, and I will paste the links to JUST KIDS website and his Instagram.
On the day of the party, a group of male and female selectors, ranging in age from their 20s to 70s, will be dressed in his brand of clothing and playing records of songs that thrilled them as children.
 All of the products he sells are one-of-a-kind, dyed by himself. Many are currently sold out because we bought them for our event.
☆Rules when entering this bar.
Our bar is not a dance club. 
This is a bar that you enjoy drinking and music at the table.
We are sorry, for example, moving to various seats, wandering around and doing dancing is another inconvenience for other customers, please stop.
Please refrain from talking loudly (for other customers).
Please be considerate of other customers.

(Except party day, it is okay to standing and moving.)

Also, because it is a bar that enjoys music, it is prohibited to sound the smartphone as it becomes troublesome to other customers.

However, it is possible to give cheers when your favorite songs are applied!


☆About Music Requests
After serving drinks, the owner will bring a piece of paper and a pen and you can write down your request if you want.
There is only one reason why we take requests. Because we want you to enjoy yourself even more. It is our couple's living purpose to see the happy customers who are there that day. And since you have come all the way to Japan, we want you to enjoy yourself even more from the bottom of our hearts.
I tries to connect the requested songs, artists, and genres as naturally as possible from the genres, sounds and artists currently playing. Of course, if I'm truly pleased, I will continue with the same genre of music for a while, for example, wonderful soul music from the 60s. (I've listed below what genres of music are available)
Then, based on the request, I will choose a song that I think the person might like, and connect it to the next person's request. It is my pleasure if the guests are pleased with the music and if it leads to the discovery of new music.
The other day, a customer from England gave me a very wonderful and happy review. He said that he had enjoyed his "musical journey". This is exactly what I have been trying to do since I started this bar.
I want people to enjoy a variety of music in this bar, not just the songs they request. Every day, I try to choose music that I think the current customers would like. I try to choose songs that I think the current customers would like.
Many Japanese regulars come here every day, and they come here to enjoy the music playing that day, talking with us, and drinking at this place. And I look forward to hearing what develops today, depending on the requests of those who come from overseas for business or pleasure.
Here are some of the records in my bar collection.

☆In order to pursue better sound with the equipment we have available, we are particular about the vinyl records themselves. The best sounding records are basically those that were released in the same country and at the same time. In addition, the promotional vinyl, serial number, engineer, and other factors also affect the sound. We have a selection of such records for your enjoyment.
☆You can listen to precious original records from the 50s to the 70s that were acquired over the years in search of better sound, promotional records from the 70s with great sound, roaring single recordings with high sound pressure, etc. If you would like to listen to these records, please feel free to request them anytime.
Other British and American 60's to 70's rock (major group, funky rock, swamp, soft rock, pub rock, MERSY BEAT,
MODS SOUND etc.), many 80's hits, punk and after punk , neo acoustic.We also have a wide variety of music from the 80's, 80's indies, 60's-80's movie music and soundtracks, 60's soul, etc. (We also have a little bit of 90's music as well). (We also have a little bit of 90's music, mainly from the UK.)
Recently, we have started to have a collection of music from the 90's onward. I am not particular about the price, as there is not much difference between the original and reissued sound in this age group. 
Owner
Shigeru Ito
※I have in my possession records mainly from the 60's to the 80's. In all, I have about 3,500 LP records and 2,500 single records.
In broad genres.
British and American rock, pop, and singles from the 60s to the 80s, about 2700 on LP, some major and some not so famous.
There are also about 150 LPs of British rock and acid jazz from the 90s, 100 LPs of soul music from the 60s, 100 LPs of soul and dance music from the 70s, 50 LPs of jazz funk, 50 LPs of the kind of jazz that British mods loved in the 60s, and 50 LPs of major modern jazz. about 50 pieces of major modern jazz, and about 200 pieces of movie soundtracks from the 60s to the 80s. That's roughly about it. The same ratio applies to single records.
There are about 200 Japanese rock &pop albums, but almost no Japanese CITY POP.
My instagram
New arrivals, recent favorites, and past masterpieces are featured. Sometimes you'll see images of our cats, though.
We made a graph comparing AROMA and PALATE of Japanese whiskey with us and other bartenders. Since the graph is our private one, we disclose it only to visitors to this bar. The numbers written next to the whiskeys are marked on the graph.
Please see the English menu page of the link.