This page has been translated by Deepl or google translate. We apologize if any of the nuances are not correct.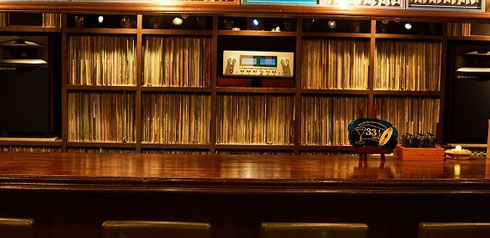 For my beliefs, for the customers I love, for the customers who love this bar.
Sat.
Cover charge 1430 yen per person.
(included tax10%)
★Closed
Every Sunday and Japanese public holidays.
Feb. 11, 23
Mar. 21
★Private party(charterd)
Jan.28 Sat. Feb.18 Sat.

※When the government makes a fuss about the increase in covid patients (but it is a virus that is not a problem in the world) and such reports are made, many bars will have fewer customers. It is becoming prohibited for large companies and others to go to several restaurants and bars for drinks and food in one night. Thus, until about February of next year, these bars will have fewer customers, so there will be many days when you can comfortably enjoy yourself.

Dear Overseas Customer
Many of your countries have returned to normal life after the pandemic, but Japan is still going through the pandemic mayhem. The lack of leadership by the government and the fact that many citizens still believe the exaggerated reports by the mass media have led to this shameful situation. As Japanese people, we feel sorry for all of you.
However, little by little, Japan is moving forward and trying to return to normalcy. There are a few politicians who are trying to accomplish this. The pointless immigration restrictions are finally over, individual travelers are being accepted, and since mid-October, the number of visitors from overseas has been gradually increasing here in the bar. They are all really nice people.
We really appreciate all the customers who have visited us.
We look forward to seeing even more of you soon.
November 2022
Record Bar 33 1 / 3rpm
Owner
Shigeru Ito
*Rules when entering this bar.
Our bar is not a dance club. 
This is a bar that you enjoy drinking and music at the table.
We are sorry, for example, moving to various seats, wandering around and doing dancing is another inconvenience for other customers, please stop.
Please refrain from talking loudly (for other customers).
Please be considerate of other customers.

(Except, a DJ event or party day,it is okay to standing)

Also, because it is a bar that enjoys music, it is prohibited to sound the smartphone as it becomes troublesome to other customers.

However, it is possible to give cheers when your favorite songs are applied!


We will ask for music requests when you are available, when your hands are free, or when you are thinking of switching the genre of music you are playing. Requests may not be accepted during busy times.
★As for the vaccine, we respect the will of the individual as stated in the vaccine instructions.
★As for masks, we also leave it up to the individual. Japan does not enforce it by law. We do not wear masks.
We have not been wearing masks since this pandemic began. And we have not contracted covid 19.
☆All seats can be smoked
Here are some of the records in my bar collection.

☆In order to pursue better sound with the equipment we have available, we are particular about the vinyl records themselves. The best sounding records are basically those that were released in the same country and at the same time. In addition, the promotional vinyl, serial number, engineer, and other factors also affect the sound. We have a selection of such records for your enjoyment.
☆You can listen to precious original records from the 50s to the 70s that were acquired over the years in search of better sound, promotional records from the 70s with great sound, roaring single recordings with high sound pressure, etc. If you would like to listen to these records, please feel free to request them anytime.
Other British and American 70's rock (major group, funky rock, swamp, soft rock, pub rock, etc.), 80's hits, punk and after punk , neo acoustic.We also have a wide variety of music from the 80's, 80's indies, 60's-80's movie music and soundtracks, 60's soul, etc. (We also have a little bit of 90's music as well). (We also have a little bit of 90's music, mainly from the UK.)
Recently, we have started to have a collection of music from the 90's onward. I am not particular about the price, as there is not much difference between the original and reissued sound in this age group. 
Owner
Shigeru Ito
Wakatsuru brended whisky
(malt :Saburoumaru,grain : Scotland)
☆ JYUUNENNMYOU NOIR (DAWN) ¥1,500
★ GYOKUTO(MOON) ¥1,650
★ MOON GLOW 2019 ¥1,900
SASANOGAWA from 1946
Sasanogawa Distillery's 963 whiskey is a very rare regional release in Japan!
No coloring is performed.
The alcohol content is kept above 46% and the wine is not cool-filtered.
☆ 963 SMOOSE & PEATY ¥1,300 
☆ 963   RICH & SWEET  ¥1,300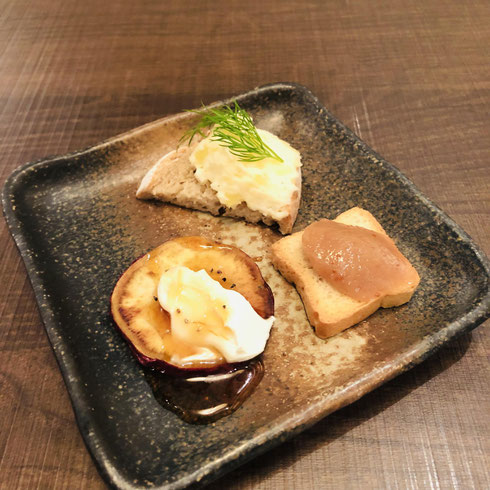 nuts & carrot and tomato cold potage soup
(included in cover charge)
There is a cover charge per person ,¥1430.
(included consumption tax  10%)
Please pay the cover charge
at the time of settlement. 
Charges include confectionery,
small plate appetizers, like cold
vegetable soup daily and so on.
If you are a vegetarian, please tell us
when you order.
Small dishes will be changed to nuts,
vegetables,and so on.
※※※※※※※※※※※※※※※※
Around 18:00 to 21:00 is
a time when other customers
are few.
This time is recommended
for those who want to relax
and enjoy drinks and music.
I think you can fully answer
the music request you want
to listen to.
※※※※※※※※※※※※※※※※
The most records are rock music
from the 60's to 80′s,
popular music like
Carpenters, Bad Bacharach.
Others R & B of the 60's,
movie soundtrack,50's rock,
there are a few soul jazz,
afro, reggae ,soul music a little.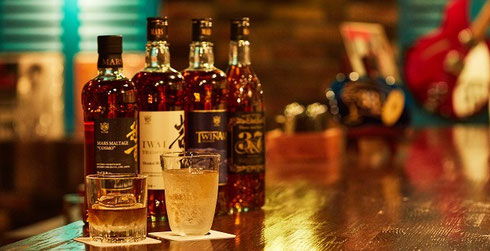 ※Our bar does not have a large number of people. Depending on the crowd on any given day(especially on Fridays and Saturdays), we may not allow more than 4 people to enter this bar after 23:30. Since we do not have a large stock space for ice and beer, we may run out of them. We also need to make sure that we have enough for all the guests who will be coming at that time.
Above all, there are many customers who want to spend a restful time in the time before this bar closes, and we do not allow large groups of customers (even Japanese) to enter this bar because it is inevitably noisy for these people.
After 23:30, customers who want to spend a quiet time with two to three people are welcome.

However, when the Japanese government and media start making a fuss about the increasing number of patients about Covid 19, more and more office workers are stopped by their workplaces and find it difficult to go out and drink, so it is open even on Fridays and Saturdays.We expect it will probably not be crowded every day in December either.

And the cats that live with my wife and I are hungry and lonely and waiting for us, so we have to clean up and leave early after closing.
Dear customers living overseas
Imagine if you've ever come to this bar or want to come sometime, everyone is having a tough time.
The situation in Japan has calmed down considerably. We have successfully resumed business this June. 

We are now having very tough days.
But I'm living now, dreaming of the day when you all come to Japan and try to come to this bar.
We really thank our customers for coming. And I am grateful that we also had fun memories.
If you read this page and come to our bar someday, we will give you a sincere hospitality.
Please dream of that day, believe in that day, and live together powerfully.
JUNE 2020
record bar 33 1 / 3rpm
Shopkeeper
Shigeru Ito